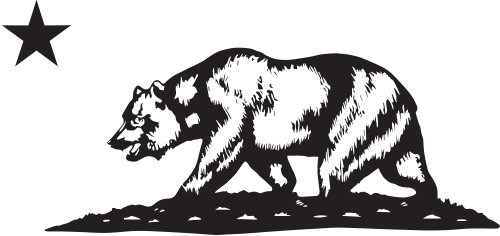 Electric Guitars
California Heritage Since 1974
How we make guitars in the USA
Since 1984 the Ernie Ball Music Man family has been committed to achieving unequaled playability, beauty and consistency by finding the ideal balance between man and machine. Using the delicate touch of hand-craftsmanship and the digital accuracy of robotic technology at different stages in the manufacturing process, we've focused on mastering the formula for crafting some of the best playing and sounding guitars in the world.
At our factory in San Luis Obispo, California, we start with hand-selected tonewoods imported from only the finest wood suppliers in the world; bodies of alder, ash, poplar, basswood, mahogany, and maple are individually chosen and matched for their rich tonal qualities, consistent grain characteristics and exceptional natural beauty. Furthermore, each body and neck is hand-selected for weight and kiln-dried to ensure low moisture content and maximum stability.
In our sanding shop, Ernie Ball Music Man's necks and bodies go through multiple stages of hand sanding to create flawless finishes ensuring maximum playability. Each guitar neck is matched to its body with a polyurethane finish or hand-rubbed and polished with gunstock oil and wax to retain the natural feel of wood. Every fret is individually hand leveled and crowned by highly skilled craftsmen for ultimate comfort and playability. Our master painters use an exclusive custom mixed color coat. Three layers of high gloss polyurethane are then applied to the bodies producing a luxurious state-of-the-art finish. Finally, our trained set up technicians expertly set up and intonate every instrument before it's shipped to your local store, fresh with a set of Ernie Ball premium strings.
Many iconic guitarists throughout multiple genres of music play Ernie Ball Music Man electric guitars, including John Petrucci, Steve Morse, Albert Lee, Steve Lukather, St Vincent, James Valentine, Jason Richardson, Hunter Hayes, Dustin Kensrue, and many more.
Instruments for Guitar Players who Demand Perfection.
Ernie Ball Music Man and John Petrucci have celebrated a partnership for over 20 years, introducing the world to some of the most innovative guitar designs and technology. Our most recent collaboration, the Majesty electric guitar, is the result of John's unwavering demand for performance, playability, and race-inspired design. One of the most ergonomic and perfectly balanced instruments available, The Majesty features unparalleled upper and lower fret access, economical in-line control knob placement, and new digital pickup switching capabilities, which effectively eliminates the delay between pickup selection. The Majesty exemplifies everything we know a John Petrucci signature model to be - innovative technology, versatile performance, and a sleek modern feel.
The Luke III Ball Family Reserve guitar is the next evolution in the design process started with the original Luke model some 28 years prior. Addressing Steve's performance needs as a touring guitarist has been critical in developing this signature guitar. The added mahogany tone block, on-board 12 db boost, beautifully figured A++ maple top, and roasted birdseye maple neck have refined this new signature edition into an instrument of superior tone and versatility. Strung with Ernie Ball Super Slinky electric guitar strings, the Luke line of signature instruments come in many colors and options and are a joy to play.
Deep Purple guitarist and world-renowned virtuoso Steve Morse joined the Ernie Ball Music Man family in 1985. Since 1987 the Steve Morse signature electric guitar has been a staple in the Ernie Ball Music Man lineup of signature instruments. Utilizing Poplar double-cut bodies with Dimarzio custom pickups and elaborate pickup switching options, the Morse electric guitars are suitable for Rock Country, Jazz, and everything in between. The Y2D is the maple top variant offering the same array of tonal characteristics with upgraded visual aesthetics.
Guitar Player's Gallery of Greats guitarist Albert Lee has been an integral part of the Ernie Ball Music Man family since 1971. In the late 1980's Albert received a Music Man prototype that would later become the Ernie Ball Music Man Albert Lee signature model. Unique in design, form, and function, the Albert Lee signature model perfectly suits Albert's world-renowned lighting fast, chickin' pickin' style so widely revered by some of today's most influential guitarists. The Albert Lee comes in two versions the three single SSS model with a swamp ash body and the dual humbucking HH model that features an Okoume body for a rich deep tone.
The St. Vincent signature model was conceived by Annie Clark to create and inspire musicians who desire a comfortable and lightweight guitar with complete tonal flexibility. Crafted with the finest materials available, this unique electric guitar was designed to perfectly fit her form, playing technique, and personal style. The St Vincent signature electric guitar is crafted from a lightweight Okoume with a roasted maple neck and rosewood or ebony fretboards. The gold foil pickups offer an array of variable tonal options suitable for any musical performance.
The Axis Guitar features 2 Di Marzio humbuckers mounted to a lightweight basswood body with a figured maple top. This tonewood combination provides is a perfect combination for the ultimate hard rock sound. Locking MM Floyd Rose tremolo allows for excessive heavy tremolo use and keeps the guitar perfectly in tune. Asymmetric hard rock maple neck with 22 frets and 3-way toggle switch round out key appointments.
Modern Classic Electric guitars
Every company has its roots.
When Leo Fender sold Fender to CBS in 1965, he signed a non-compete clause refraining from any guitar design work for a period of 10 years.
Leo's new Music Man company was started with 2 ex-Fender employees circa 1972. The Original MM Cutlass and Stingray guitars were designed and created in 1977. The Cutlass design was deeply rooted in the style of the iconic Fender Stratocaster, while the Stingray guitar shares a similar resemblance to the ever-popular Fender Jazzmaster. Both guitars were featured in the new products catalog from 1977 through 1980. Unfortunately, they were not well received by the guitar-playing community, which was largely due to their ear-piercingly bright tonality. Other features, including unstable three-bolt neck attachments, small frets, and cumbersome ash bodies, added to the unpopularity of these original models.
Electric Guitar updates
The modern Ernie Ball / Music Man Cutlass and StingRay guitars pay homage to Leo's original vintage models' vintage styling and cosmetic appeal. Updated vintage spec electronics, super smooth tremolo system, and lightweight alder body are welcome refinements to these new modern renditions. Ergonomic 4+2 headstock with straight string pull for superior tuning stability and flawless craftsmanship throughout makes these new modern classics a perfect culmination of old-world aesthetics and styling with modern craftsmanship and playability.
Artist Series Guitars
The Ernie Ball Music Man artist series collection focuses on an array of standard EBMM models that have been customized and personalized by endorsed Ernie Ball Music Man artists. With the artist's collaboration, the instruments start as stock models and become a custom version that is perfectly suited to the artist's needs and may appeal to other players and interested guitarists. The Artist series models retain the basic recipe of the standard models but offer other pickup options, custom electronics, hardware, and custom finishes you may not see on the specification stock models.
There are many Ernie Ball Music Man guitars to choose from, each with its own specifications, options, and characteristics to suit any performance aspiration or musical style. At Ernie Ball Music Man, we're proud of every guitar and bass that leaves our factory. Each instrument represents everything we think a guitar should be, right down to the last detail. Because we believe the difference between a great guitar and the perfect guitar is all in the details.