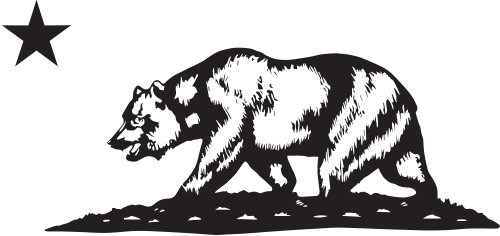 Electric Bass Guitars
California Heritage Since 1974
How to manufacture Electric Bass guitars in the USA.
Since 1984 the Ernie Ball Music Man family has been committed to achieving unequaled playability, beauty and consistency by finding the ideal balance between man and machine. Using the delicate touch of hand-craftsmanship and the digital accuracy of robotic technology at different stages in the manufacturing process, we've focused on mastering the formula for crafting some of the best playing and sounding guitars in the world.
At our factory in San Luis Obispo, California, we start with hand-selected tonewoods imported from only the finest wood suppliers in the world; bodies of alder, ash, poplar, basswood, mahogany, and maple are individually chosen and matched for their rich tonal qualities, consistent grain characteristics and exceptional natural beauty. Furthermore, each body and neck is hand-selected for weight and kiln-dried to ensure low moisture content and maximum stability.
In our sanding shop, Ernie Ball Music Man's necks and bodies go through multiple stages of hand sanding to create flawless finishes ensuring maximum playability. Each bass guitar neck is matched to its body with a polyurethane finish or hand-rubbed and polished with gunstock oil and wax to retain the natural feel of wood. Every fret is individually hand leveled and crowned by highly skilled craftsmen for ultimate comfort and playability. Our master painters use an exclusive custom mixed color coat. Three layers of high gloss polyurethane are then applied to the bodies producing a luxurious state-of-the-art finish. Finally, our trained set up technicians expertly set up and intonate every instrument before it's shipped to your local store, fresh with a set of Ernie Ball premium electric bass strings.
Many iconic bassists throughout multiple genres of music play Ernie Ball Music Man bass guitars, including Tony Levin, Tim Commerford, Cliff Willams, John Myung Joe Dart, Stefan Lessard, Gayle Ann Dorsey, Mike Herrera, Josh Woodard, and many more.
Basses for Electric Bass players who demand perfection!
Tim Commerford Artist Series Bass guitar
Tim Commerford has built his signature sound playing a multitude of Music Man basses, so having the ability to have both full and short scale basses in one collection gives him the tools needed to reproduce the tones he has made famous with his bands Rage Against the Machine and Audioslave. The Tim Commerford collection has been created to meet Tim's exacting specifications. Tim's custom additions and personnel refinements have all been implemented to his custom line of artist series basses, starting with his first Natural Stingray. Features such as a pickup cover thumb rest and adjustable finger ramp allow for a more comfortable hand position when playing fingerstyle. Other custom refinements include a sculpted 5-bolt neck joint for full access to all upper-register frets and a classic string-through bridge with adjustable mute pads that allows Tim to dial in the perfect tone.
Cliff Williams Icon Series Bass guitar
Cliff Williams 1979 Stingray has been his favorite bass for more than 40 years. In celebration of a long and illustrious career with rock band AC/DC, a series of limited handcrafted replicas were made to capture the look, sound of his #1 Stingray. Built to the exacting specifications of his original, every detail and characteristic was carefully examined and addressed. Body contours, neck carve, pickup construction, and decades of wear and tear were dutifully replicated by Music Man's team of master craftsmen. The resulting outcome is a finely crafted period-correct instrument that looks, feels, and sounds just like Cliff's #1 Stingray bass.
Joe Dart Artist Series Bass guitar
Joe Dart is one of the main contributors and integral driving force behind the recent popularity of the band Vulfpeck. A rock band formed by undergraduate students at the University of Michigan, their infectious groove-oriented funk and soul compositions have become extremely popular. Led by the melodic and complex fingerstyle groove of Joe Dart's bass lines, the band has garnered a legion of fans across the world. Working to build his artist series basses, the instruments were conceived focusing on tone and comfort. The bass had to be compact, comfortable, and simplistic in design. After several months the Joe Dart collection was born featuring 2 artist series models, the Joe Dart and Joe Dart Jr. The two models include lightweight ash bodies, select maple necks, and a passive neodymium pickup that is at the heart of their warm, punchy tonality. With simplified controls and no equalization to color the sound, the tone is manipulated solely by the user's technique and finesse.
John Myung Artist Series Bass guitar
The John Myung artist series Bongo is a sleek, ultra-modern 6 string bass crafted and perfected to John's specifications. With over a decade-long refinement process, John and the Ernie Ball Music Man engineering team have addressed many design features further to enhance comfortability, playability, and overall performance. Some key features include a simplified control layout with preprogrammed equalization, a perfectly balanced compact basswood body mated to a maple neck with 5 string nut width for tighter string spacing, and a golden ratio fretboard utilizing a combination of rosewood and roasted maple for an elegant aesthetic. This instrument is truly an artist inspired design that facilitates John's needs as a performance artist and master technician.
Mike Hererra Artist Series Bass guitar
For more than two decades, MXPX frontman and bassist Mike Herrera has wielded a custom StingRay, modified to his unique specifications. The Mike Herrera StingRay features an ash body with Seafoam Green finish, a matching headstock, an engraved white Pearloid pickguard, passive electronics (no battery required), and a custom laser engraved Artist Series neckplate. Having the appearance of a traditional 2-band EQ StingRay, the Herrera StingRay's pickup is actually wired straight to the jack with three dummy knobs. Additional features include a maple neck and fretboard, 21 nickel frets, a six-bolt neck, and alnico magnets.
History of Ernie Ball Music Man Electric Bass guitars:
Every company has its roots.
When Leo Fender sold Fender to CBS in 1965, he signed a non-compete clause refraining from any guitar or bass design work for a period of 10 years. Music Man was originally formed by Leo Fender, Tom Walker, and Forest White in 1972 and built its name, leading an industry revolution, introducing active electronics on its production instruments. Once the non-compete clause was over, the original MM Stingray electric bass was designed and created in 1976. As part of the team during the mid-'70s, Sterling Ball played an important role in designing and developing the iconic StingRay basses (he wrote about the experience HERE). After purchasing the company in 1984, Sterling, joined later by his sons Scott and Brian, has built a team of dedicated professionals who collectively share a common goal: building the highest level of hand-crafted basses available.
Modern Day Electric Basses: Stingray SR4 and SR5 Special bass guitars
The Ernie Ball Music Man StingRay 4 and 5 string basses have been reimagined with new features and appointments that provide a new level of playing comfort. Featured revisions include an enhanced rounded forearm contour, a sculpted neck joint with access to all 22 stainless steel frets, revoiced 3-band preamp, and lightweight aluminum hardware providing a lighter, more balanced instrument.
Short Scale Stingray Electric Bass guitar
The Short Scale StingRay bass is voiced with passive electronics and a 3-way rotary switch that features parallel, true single-coil, and series modes. Like its big brother, the Stingray Special, this short-scale bass comes with standard options, including a modern classic bridge, 22 stainless steel frets, and new lightweight Music Man tuning machines with a finer gear ratio. Shown here in the Vintage Burst finish.
Darkray Electric Bass guitar
The DarkRay bass is every bit a Stingray Special with neodymium humbucking pickup, roasted maple neck, comfort contoured body, 22 stainless steel frets, all black hardware, and the familiar 3+1 headstock configuration. Designed in collaboration with world-renowned bass accessory manufacturer Darkglass Electronics the Darkray bass features two highly regarded drive circuits, Alpha(tight distortion) and Omega(fuzz). Both distortion circuits are fully mixable via an onboard gain knob and blend control manipulated to the user's preference with no low-end loss. Via the 3-way lever switch, a bright color-coded LED ring is illuminated, signifying which mode the bass is in.
Bongo Electric Bass guitar
Conceived with the BMW design group, the Bongo electric bass represents everything a modern bass should be: well balanced, comfortable, resonant, and expressive with effortless playability. The double-cutaway basswood body design is of superior construction and, along with a 24 fret finished neck, offers unimpeded access for high register two-octave fretwork. Available in single humbucking, double humbucking, and humbucking single configurations, the Bongo, along with its 4 band eq, Neodymium pickups, and 18V active preamp, delivers a powerful combination of unparalleled tonal diversity.
Sterling Electric Bass guitar
Introduced in 1993, the Sterling electric bass is renowned for its slightly smaller body and neck profile. The Sterling 4 string bass also boasts a big round bass sound. 9 volt active 3 band EQ preamp, 3 position pickup selector switch, and a ceramic humbucker with hum-canceling phantom coil come standard on the Sterling electric bass, allowing the bass tone to cut through any mix. Optional additional pickups in the neck position only add to the versatility of this innovative bass.
There are many Ernie Ball Music Man electric basses to choose from, each with its own specifications, options, and characteristics to suit any performance aspiration or musical style. At Ernie Ball Music Man, we're proud of every guitar and bass that leaves our factory. Each instrument represents everything we think a bass should be, right down to the last detail. Because we believe the difference between a great bass guitar and the perfect bass guitar is all in the details. Shipping to more than 135 countries from the Central Coast of California, the brand continues to expand its reach worldwide based on the strict quality standards, innovative design, and the fine craftsmanship for which it is known.